Regular price
Sale price
RM278.00
Liquid error (snippets/price line 79): divided by 0% OFF
Sold out
Unit price
per
Buy now & get it between -
View full details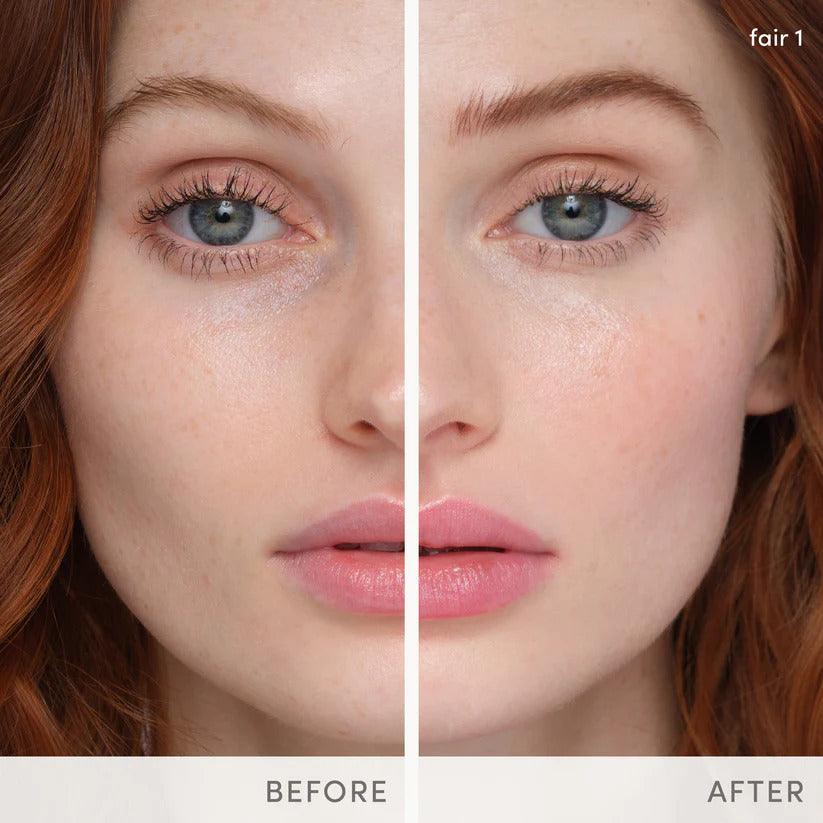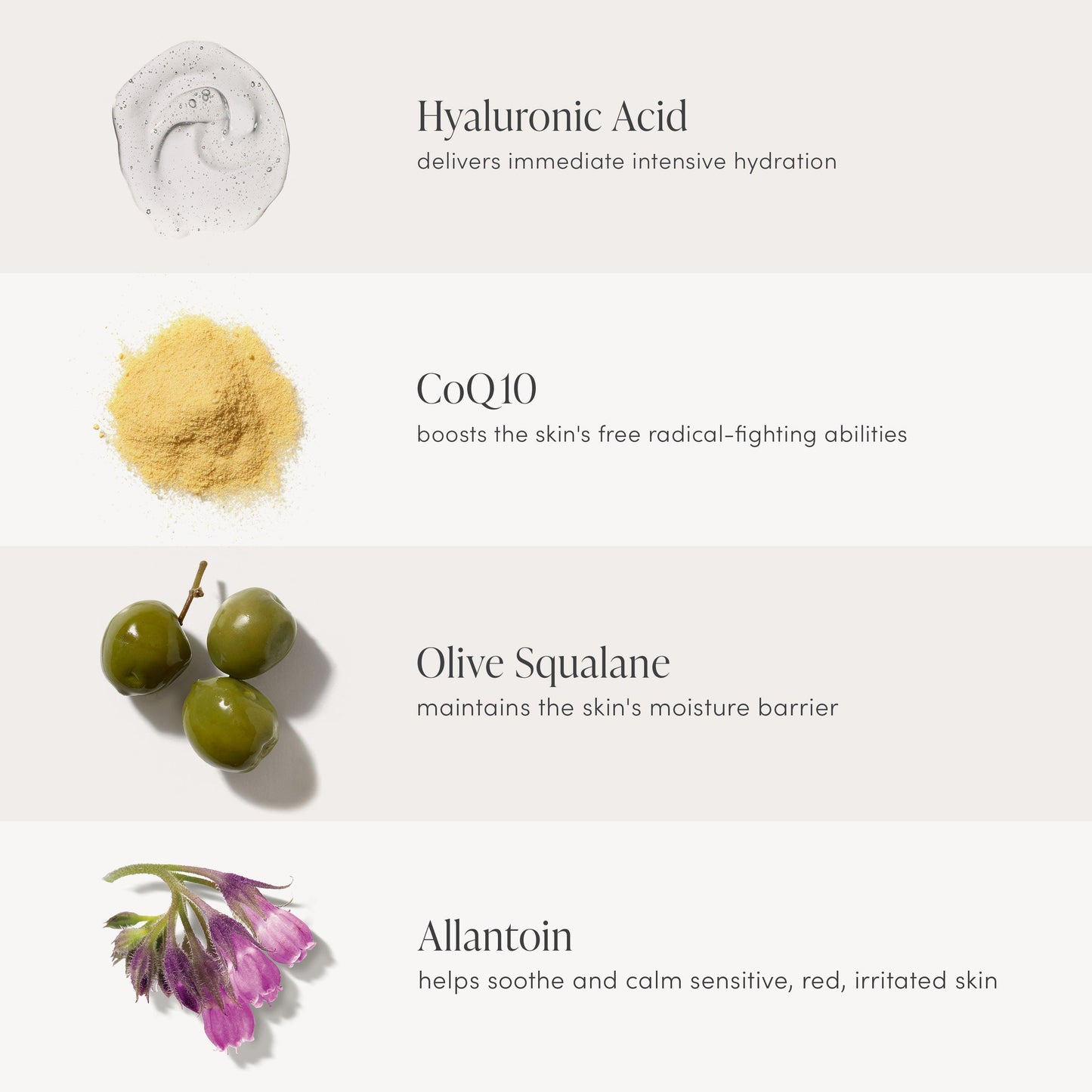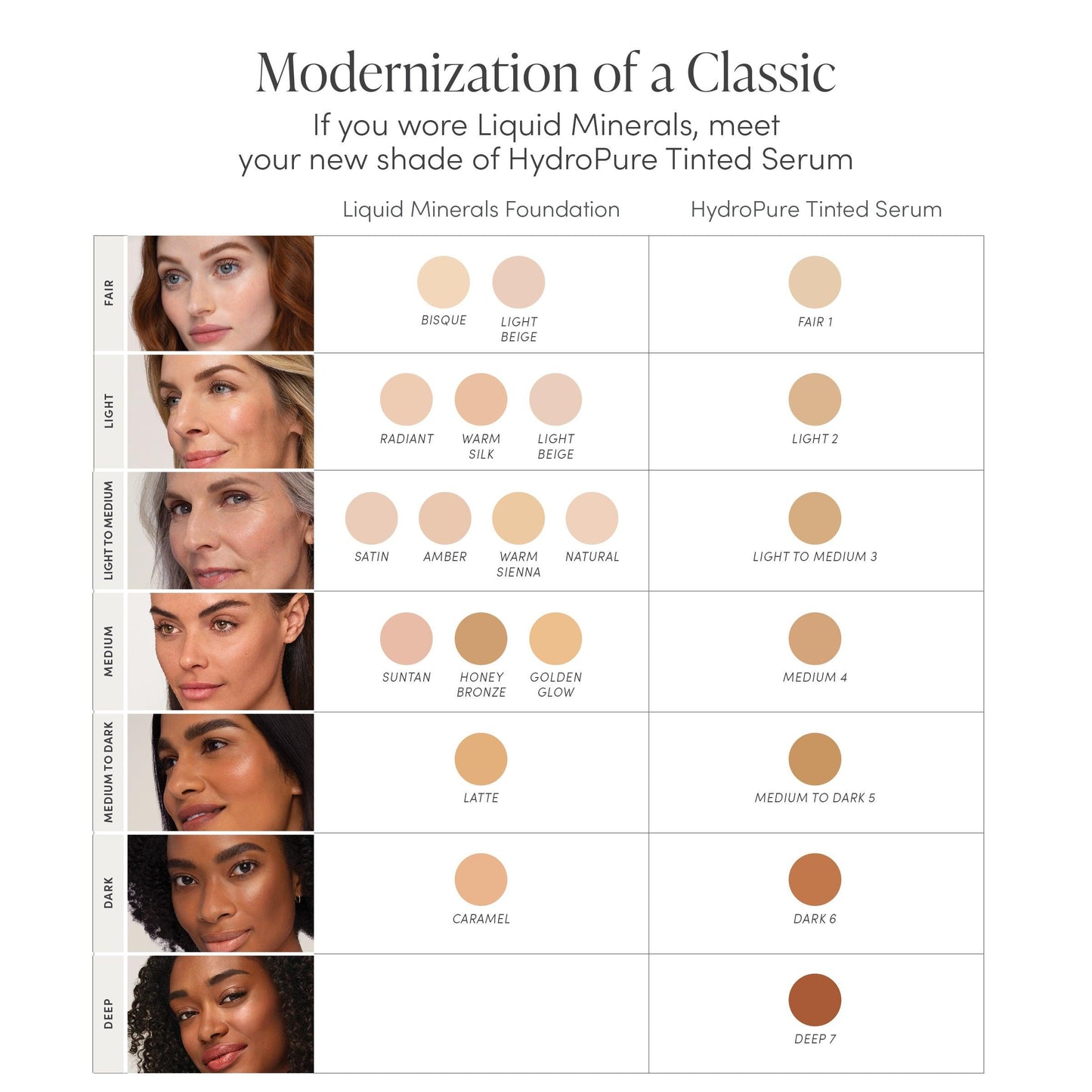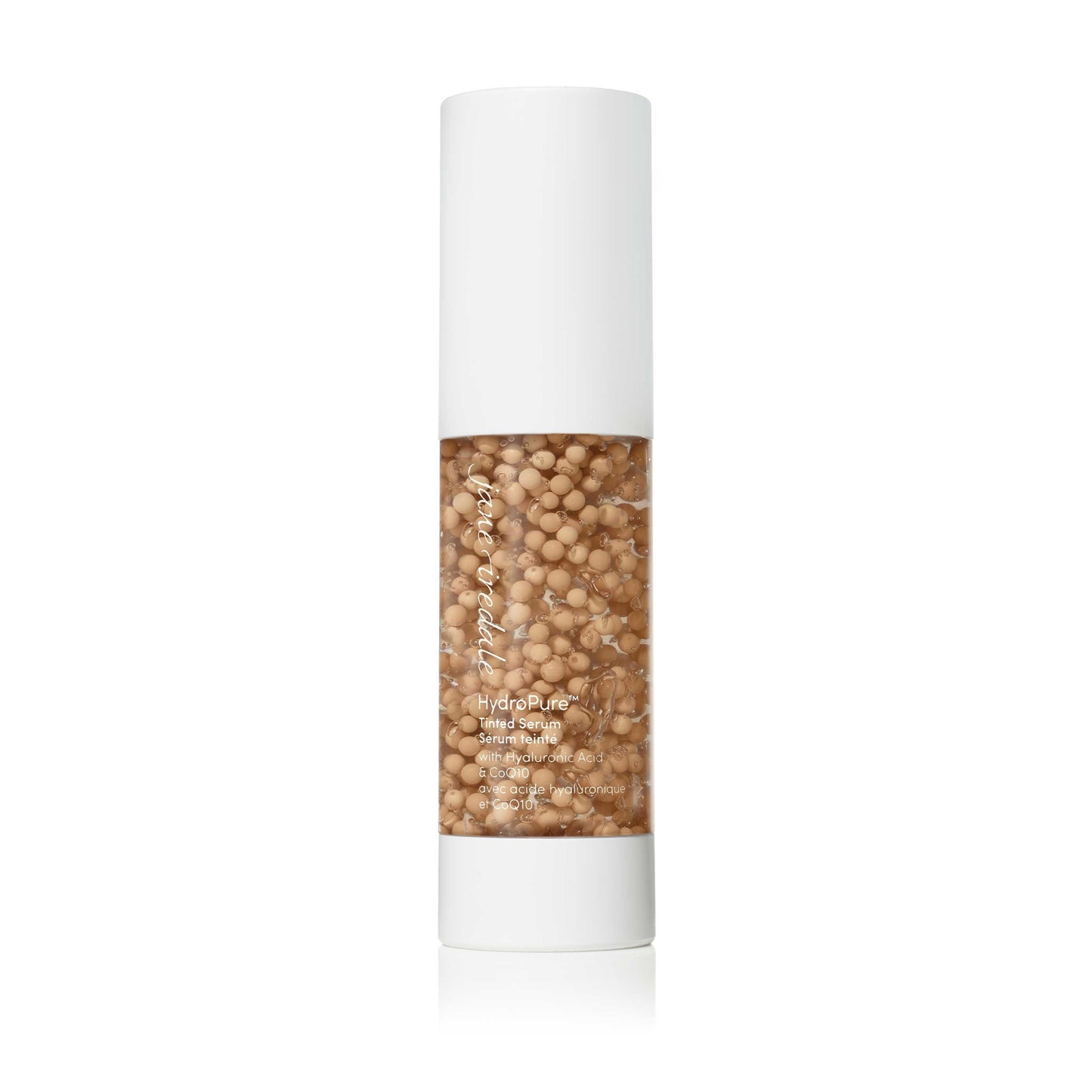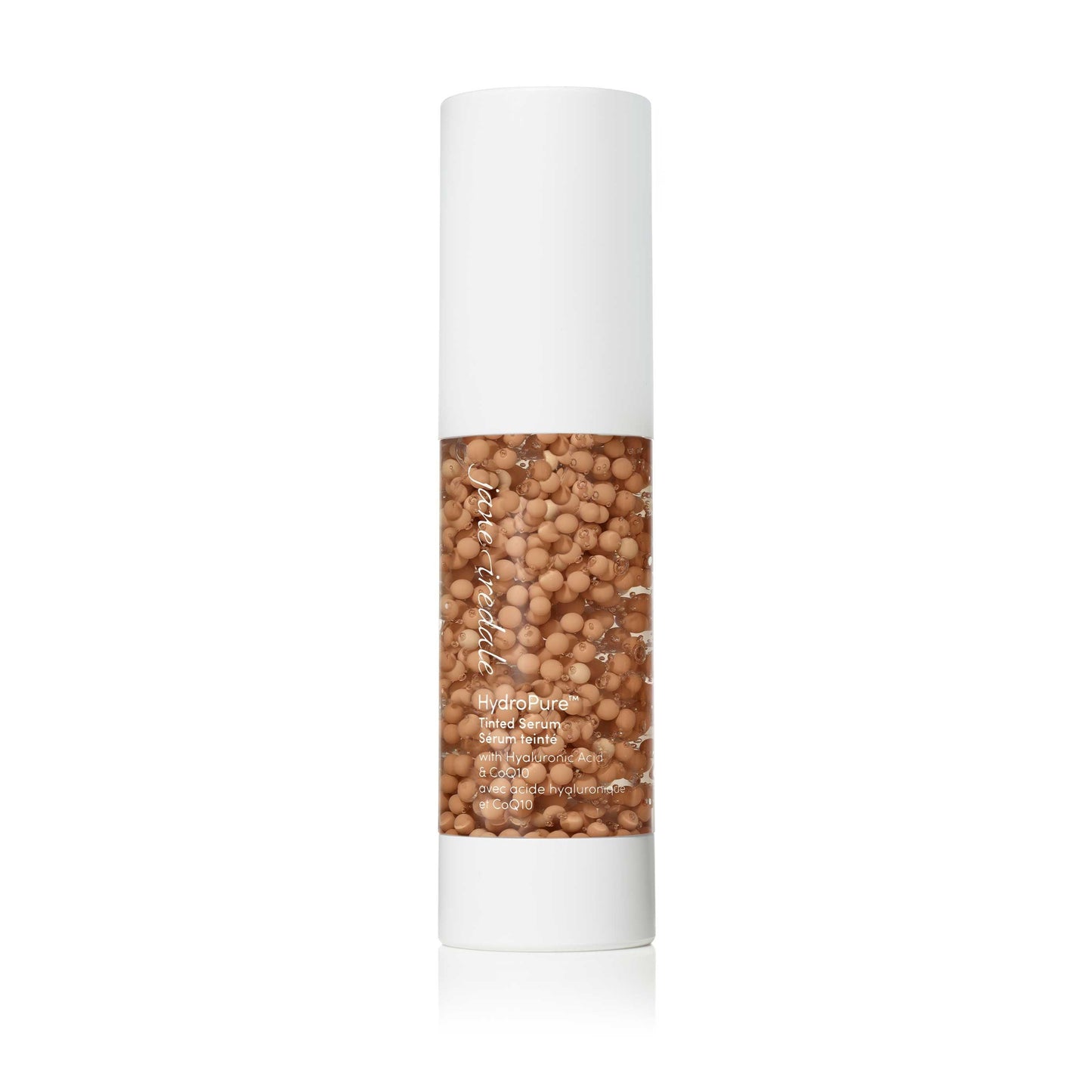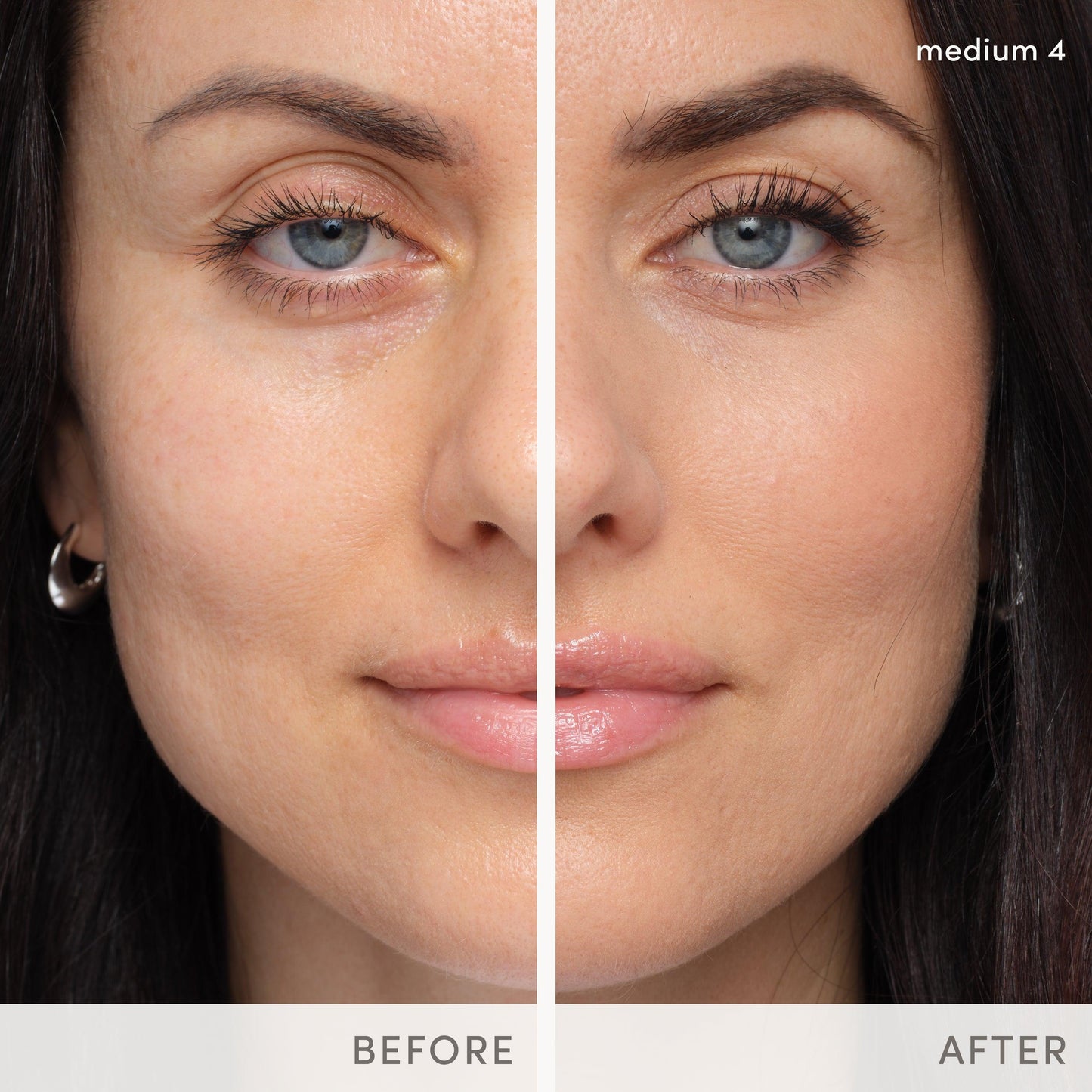 Collapsible content
Details

Provides intensive hydration and evens skin tone with sheer coverage.
Hyaluronic Acid and Olive Squalane offer maximum hydration and moisture retention.
Calms, soothes and delivers powerful antioxidant protection.
Diminishes the appearance of pores, fine lines and wrinkles.
Delivers a dewy finish for more youthful-looking skin.
Encapsulated liposomes contain pure mineral pigments & prevent active ingredients from degrading.
Wear alone or pair with a broad spectrum sunscreen for all-day SPF protection.
Top with your favorite foundation for additional coverage.
Airless pump maintains products integrity and allows use to dispense completely.

skin health is the ultimate foundation®

How To Use

Dispense 1-2 pumps and mix with fingers to combine pigment and serum. Apply evenly to face and neck. Pair with a broad spectrum SPF. For additional coverage, top with your favorite foundation.

Tips

Skin-loving ingredients

HYALURONIC ACID- Attracts and locks in hydration for smoother, more supple-feeling skin.
OLIVE SQUALANE - Helps maintain skin's moisture barrier to keep moisture in and block environmental irritants.
CoQ10 - Delivers powerful antioxidants to help fight the signs of aging.
Ingredients

water/eau/aqua

Made of hydrogen and oxygen, water is used as a solvent (dissolves ingredients), humectant (draws in moisture), and emollient for skin (retains moisture).
Powered by ClearForMe

glycerin

A compound used as a humectant for hair and skin (draws in moisture), skin protectant, denaturant (remove alcohol from alcohol), an emollient for hair (retain moisture), solvent (help other ingredients dissolve in a solution), for oral care, and to decrease viscosity (thickness).
Powered by ClearForMe

agar

Dried gum from many types of red algae used as a binder (brings ingredients together) and to increase viscosity (thickness).
Powered by ClearForMe

dipropylene glycol

A compound used a solvent (dissolves ingredients in solution), as a fragrance, and to decrease viscosity (thickness).
Powered by ClearForMe

alcohol denatured

Denatured ethyl alcohol used for antifoaming (reduces foam), as an astringent (to tighten and tone skin), as a fragrance, as a solvent (helps other ingredients dissolve in a solution), and to decrease viscosity (thickness).
Powered by ClearForMe

stearic acid

A fatty acid used as a surfactant (keeps unlike ingredients together and to cleanse) and as a fragrance.
Powered by ClearForMe

sodium hyaluronate

A sodium salt of hyaluronic acid, used as an emollient for skin (retain moisture) and as a humectant (draws in moisture).
Powered by ClearForMe

glyceryl polymethacrylate

An ester used as a film former (smooth feel to hair, skin, or nails).
Powered by ClearForMe

aloe vera barbadensis leaf juice

Juice from aloe leaves used as an emollient for skin and hair (retains moisture).
Powered by ClearForMe

calendula officinalis flower oil

Oil from calendula flowers used as an emollient (retain moisture) and fragrance
Powered by ClearForMe

raphanus sativus (radish) root extract

Extract from radish, used as an emollient (retain moisture) and astringent (removes excess oil)
Powered by ClearForMe

avena sativa (oat) kernel extract

Oat kernel extract is an antioxidant (prevents cell damage), as an emollient for skin and hair (retain moisture), and as an abrasive (exfoliant).
Powered by ClearForMe

hyaluronic acid

Sugar molecules that are able to attract and bind to water. Used as an emollient for skin (retain moisture) and to increase viscosity (thickness).
Powered by ClearForMe

camellia sinensis leaf extract

Extract from the leaves of Camellia sinensis plants, used as an antioxidant (prevents free radical damage), as an antimicrobial (preservative), as an astringent (tightens and tones the skin), an emollient for skin and hair (retains moisture), and as a fragrance.
Powered by ClearForMe

cetyl ethylhexanoate

Made from cetyl alcohol and 2-ethylhexanoic used as a solvent (dissolves ingredients in a solution) and emollient (retain moisture).
Powered by ClearForMe

glyceryl acrylate/acrylic acid copolymer

A polymer used to increase viscosity (thickness) and as an emollient (retains moisture). Powered by ClearForMe

tromethamine

An organic compound of carbon and hydrogen used as a fragrance and ph adjuster
Powered by ClearForMe

1,2-hexanediol

An organic compound used as a preservative, emollient for skin (retain moisture), and solvent (dissolves ingredients).
Powered by ClearForMe

polysorbate 60

A sorbitan derivative (from dehydrated sugar alcohol) used as a fragrance or as a surfactant (holds unlike ingredients together and helps ingredients dissolve).
Powered by ClearForMe

glyceryl stearate

An ester used as an emollient for skin and hair (retains moisture) and emulsifier (keeps unlike ingredients together).
Powered by ClearForMe

caprylic/capric triglyceride

Mixed compound of glycerin (emollient), caprylic and capric acids (fatty acids), used as an occlusive (helps hold moisture in), as a solvent (dissolves ingredients in a solution), or as a fragrance.
Powered by ClearForMe

boron nitride

A compound made of boron and nitrogen, used as an absorbent, as an emollient for skin (retain moisture), slip modifier (provide superficial smoothness to skin), opacifying agent (give a pearly look), and for bulking (increase volume).
Powered by ClearForMe

butyrospermum parkii (shea) butter

A vegetable fat from the nuts of the Mangifolia tree, used as an emollient for skin and hair (retains moisture), as an occlusive (helps hold moisture in), and to increase viscosity (thickness).
Powered by ClearForMe

squalane

A hydrocarbon (made from carbon and hydrogen), used as an emollient for hair (retains moisture) and as an occlusive for skin (helps hold moisture in).
Powered by ClearForMe

beeswax

Purified wax from a bee's honeycomb. Can be used as an emulsifier (keeps ingredients together), a binder, an emollient for skin and hair (retain moisture), a fragrance, thickening agent and humectant (draws in moisture).
Powered by ClearForMe

sorbitan olivate

From Olive Oil and Sorbitol (sugar alcohol), used as a surfactant (hold unlike ingredients together).
Powered by ClearForMe

magnesium aluminum silicate

A mineral derived from clay used to increase viscosity (thickness).
Powered by ClearForMe

ethylhexylglycerin

An organic compound used as an emollient for skin (retain moisture) and deodorant.
Powered by ClearForMe

allantoin

An organic compound used as a skin protectant and emollient for skin (retains moisture).
Powered by ClearForMe

salix nigra (willow) bark extract

Willow bark tree extract which contains salicylic acid and tannins, used as an emollient for skin (retain moisture).
Powered by ClearForMe

chondrus crispus (carrageenan) extract

Gelatinous plant material from marine algae (red seaweed), used as an emollient for hair (retains moisture), as a binder, to increase viscosity (thickness), and as a fragrance.
Powered by ClearForMe

magnesium ascorbyl phosphate (vitamin c)

Water soluble form of Vitamin C used as an antioxidant (prevents free radical damage) and as an emollient for skin (retains moisture).
Powered by ClearForMe

ubiquinone (coenzyme q10)

A natural antioxidant (prevents oxidation/free radical damage) and emollient (retain moisture)
Powered by ClearForMe

disodium edta

A water soluble molecule, known as disodium ethylenediaminetetraacetic acid, used as a chelating agent (binds to metal ions to break down trace metals).
Powered by ClearForMe

tocopheryl acetate

Made from tocopherol (vitamin e) and acetic acid, used as an antioxidant (prevents free radical damage) and as an emollient for skin and hair (retain moisture).
Powered by ClearForMe

algae extract

Algae extract used as a humectant (draws in moisture) and emollient for skin (retain moisture).
Powered by ClearForMe